Our Honorees
nuestros homenajeados
JESÚS OMAR RIVERA DÁVILA
Orgullo Puertorriqueño
Michael Carabello
Lifetime Achievement
Robin De Jesús
Trailblazer
Jasmine Camacho Quinn
Athlete of the Year
Didi Romero
Rising Star
Luis Figueroa
Rising Star
Edward Cabán, NYPD Deputy Commissioner
Ambassador
Damian Priest
Ambassador
Hector Collazo Hernández
Ambassador
Xochitl González
Ambassador
PJ Sin Suela
Ambassador
David Rodríguez
Ambassador
Nanette Cocero
Gala Honoree
William Ramirez
Gala Honoree
Magda Yrizarry – Senior Vice President, Strategic DEI Initiatives
Gala Honoree
Miguel Cardona, U.S. Secretary of Education
Grand Marshal
Nicky Jam
King
Angie Martinez
Madrina
Fat Joe
Padrino
Our Community
nuestra comunidad
Stay Connected With Your Community.  Share our pages, pictures from the parade & events, Tweet Us out using #PRParade.
the parade in pictures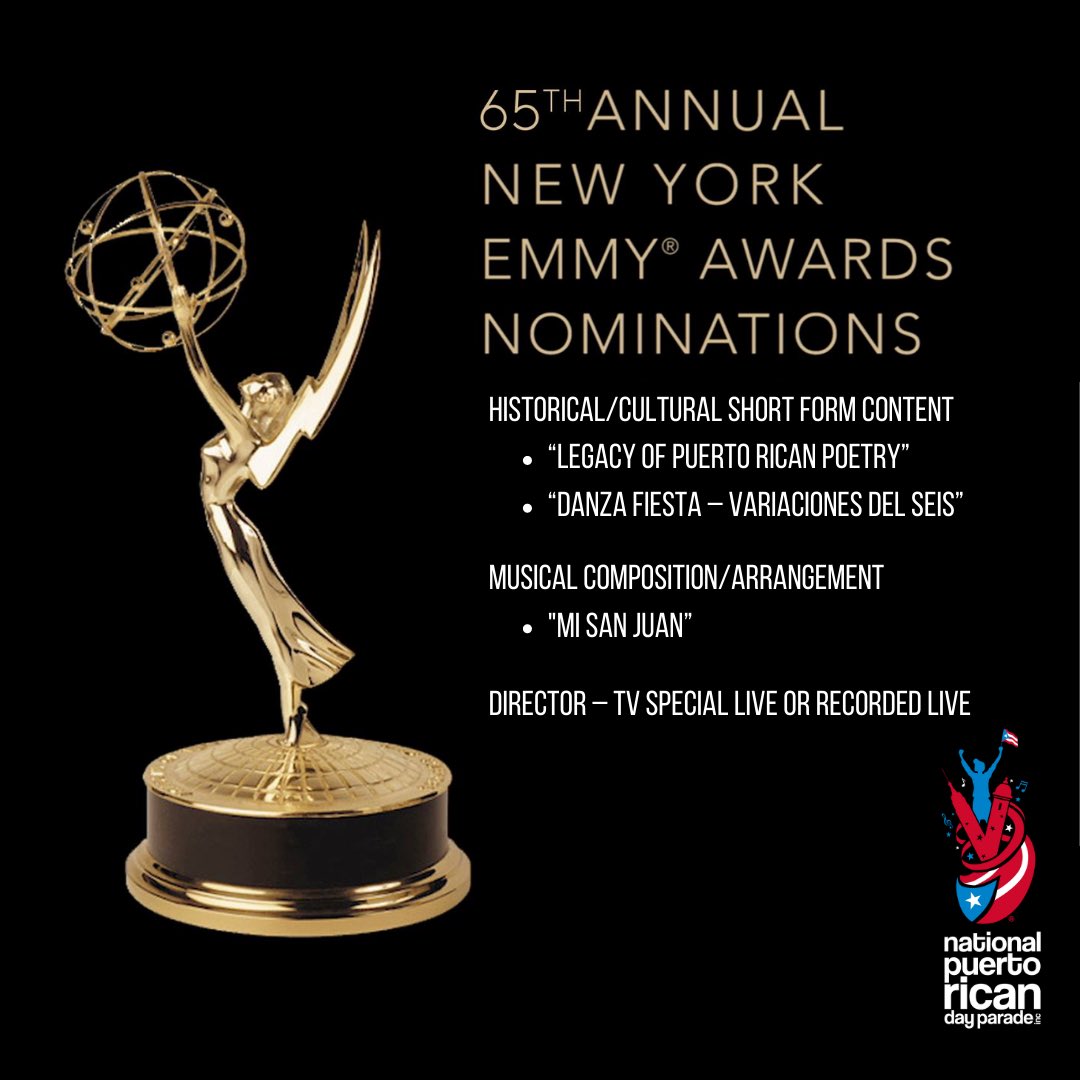 #PRParade
@prparadenyc
2022 marks 100 years since the birth of the internationally acclaimed singer/songwriter, Bobby Capó, and 50 years since the death of the legendary Afro-Boricua MLB Superstar and humanitarian, Roberto Clemente. Both are 2022 NPRDP posthumous honorees.
#PRparade
https://t.co/B9oAofObce