2022 Scholarship Program
2022 National Puerto Rican Day Parade Scholarship Recipients
| | |
| --- | --- |
| Alanis González Maldonado | Santa Fe College |
| Alejandra Font | New York University |
| Alejandra Palou | Iowa State University |
| Alena Aguayo | Ashland University |
| Alonnie Ortiz | George Washington University |
| Anaya Benzan | Bucknell University |
| Antonio Lee | University of California Irvine |
| Ariana Morales | Penn State University- Harrisburg |
| Armando Fontan Ortiz | College of Our Lady of the Elms |
| Austin Rios-Colon | Columbia University |
| Ayiana Davis Polen | Spelman College |
| Brianni Cabrera | Roanoke College. |
| Brithney Rivera | School of Visual Arts |
| Brizeida Marie Rivera Camacho | Universidad de Puerto Rico, Recinto de Río Piedras |
| Carissa Hernandez | Nova Southeastern University |
| Carmen Guzman | University of Miami |
| Cassey Carrillo Flores | Purdue University |
| Chris Ruiz | Harvard College |
| Claudia Loyola | Shorter University (Rome, Georgia) |
| Coralis Rivera | Fashion Institute of Technology |
| Diandra Frias | University of Puerto Rico, Recinto de Río Piedras |
| Edwin Figueroa | New York University |
| Eleesia Hernandez | CUNY Hunter College |
| Erica Hoang | Valencia College |
| Fabiola Gonzalez-Zeno | Texas Woman's University |
| Gabriel Montero | University of Dayton |
| Gabriel Reyes | University of Puerto Rico, Recinto de Río Piedras |
| Gabriela Hernandez | UMASS Boston |
| Gabriela Peña | University of Rochester |
| Glendaliris Torres-Greaux | Sam Houston State University |
| Hailey Ortiz | Southern Connecticut State University |
| Isabela Soberal | Universidad del Sagrado Corazon |
| Ishara Baez | College of Mount Saint Vincent for Nursing |
| Jacob Morales | Stony Brook University |
| Janesh Soto Moreu | George Mason University |
| Jasmine Candelario | Cleveland State University |
| Jasmine Ramirez | Northeastern University |
| Jason Ortiz | Columbia University |
| Jayde Ithier | St. John's University |
| Jeriel José Sanjurjo Rodriguez | Berklee College of Music |
| Jessica Rosado | Oberlin College |
| Jianna Nieves | College of New Jersey |
| Jolie Santiago | University of Florida |
| Jomar Santos Gonzalez | Berklee College of Music |
| Jonathon Negron | Johns Hopkins University |
| Joseph Beauchamp | Manhattan College |
| Joseph Gonzalez | Alfred State College |
| Jovannie Hamdan | CUNY Hunter College |
| Julianna Rivera | Macalester College |
| Julio Roche Pagan | Penn State University – Behrend |
| Justin Morales | Lafayette College |
| Katelyn Berger | University of North Carolina |
| Katherine Martinez Medina | Universidad de Puerto Rico, Recinto de Río Piedras |
| Kayla Martino | University At Albany |
| Kaylee Molina | Christopher Newport University |
| Keilynette Velez | Liberty University |
| Kevin Segarra Valentin | University of Rochester |
| Kian Miranda-Rodriguez | Connecticut College |
| Kiara Zamot | Denison University |
| Krystal Rivera-Figueroa | Antillean University |
| Laith Awad-Mohamad | University of Rochester |
| Lara Santana | Georgetown University |
| Lauren Henriquez | Hunter College |
| Leena AL-Basheer | LIM College |
| Leilani Ramirez-Velez | Iowa State University |
| Lorena Cordova Ortiz | Fashion Institute of Technology |
| Lorena Gonzalez Zeno | Texas Woman's University |
| Lucas Gaitan | Temple University |
| Mariana Fernandez Correa | University of Michigan – Ann Arbor |
| Marisa Rosado | Sarah Lawrence College |
| Matthew Pagan | School of Visual Arts |
| Melanie Valentin | Binghamton University |
| Michael Rodriguez | Pratt Institute |
| Miguel Varela | Pace University |
| Morgan Floodman | Assumption University |
| Nayeli Roman | San Jose State University |
| Nicolas F. Rosado | Ithaca College |
| Nicole Mendez-Villarrubia | North Central College |
| Nicole Tieso | Universidad de Puerto Rico, Arecibo |
| Notavious Andino-Galarza | Columbia University |
| Osvaldo Perez | James Madison University |
| Samara M. González López | Universidad de Puerto Rico, Recinto Universitario de Mayagüez |
| Sarah Torres | Syracuse University |
| Sebastian Alicea | North Central College in Naperville Illinois |
| Stella Canez | Cornell University |
| Sulleymarie Sanchez | Villanova University |
| Tatyana González | Furman University |
| Tiana Vazquez | Binghamton University |
| Tiffany Hernandez | John Jay College of Criminal Justice |
| Veronica Famadas | George Washingotn University |
| Veronika Kyles | University of Arizona |
| Victoria Isabel Rivera | University of Dayton |
| Vidaliss Romero | Seminole State College Of Florida |
| Virgilio Vázquez | Loyola University of New Orleans |
| Xavier Colon | Stony Brook University |
| Yahir Molina | Universidad de Puerto Rico, Recinto Universitario de Mayagüez |
| Yareime Arce-Santiago | University of Massachuesetts – Amherst |
| Yesenia Lopez | Penn State University |
| Yihana Meléndez | Universidad de Puerto Rico, Recinto de Río Piedras |
| Yirancis Rivera Perez | Westfield State University |
One Nation, Many Voices
Un Pueblo, Muchas Voces
The National Puerto Rican Day Parade's theme Un Pueblo, Muchas Voces (One Nation, Many Voices) celebrates the creativity and diversity of thought in Puerto Rico and across the diaspora.
Our Community
Nuestra Comunidad
Stay Connected With Your Community.  Share our pages, pictures from the parade & events, Tweet Us out using #PRParade.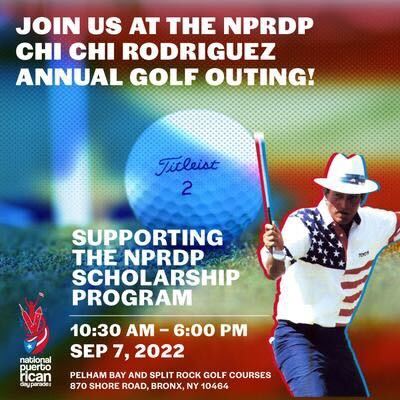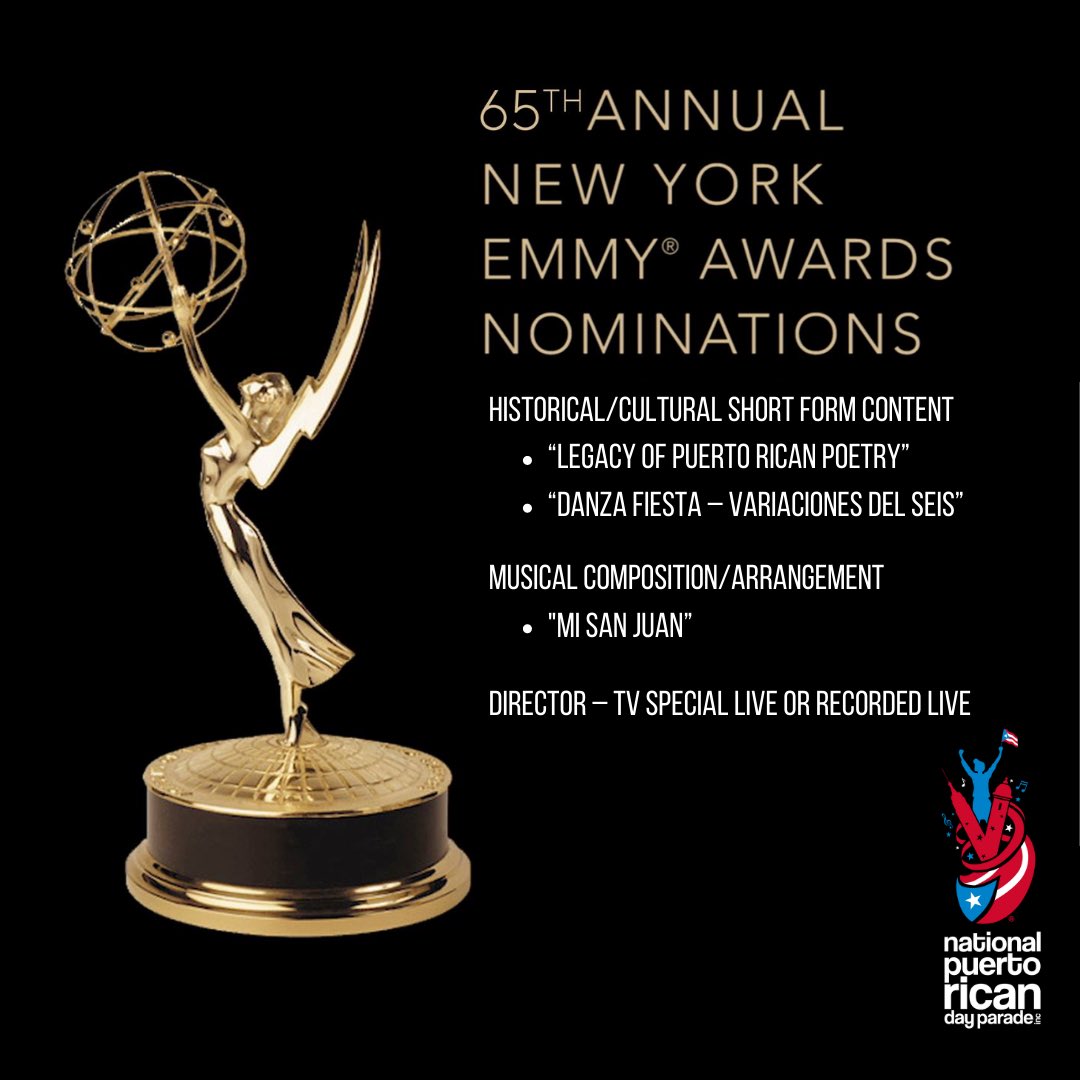 Frequently Asked Questions
What is the amount of the NPRDP scholarship? 
The amount of the National Puerto Rican Day Parade Scholarship is two thousand dollars ($2,000.00.)
When is the final deadline for the scholarship application?
Deadline to submit the scholarship application is Saturday, April 2, 2022.
When will the 2022 NPRDP scholarship recipients be notified?
Notifications will be made no later than June 1.
What does the Selection Committee look for in an applicant?
Please carefully review the eligibility criteria on the Application Form.  All applicants are required to complete the entire application and participate in a virtual interview with a member of the Selection Committee.  The Selection Committee looks for students who excel academically and are making a difference in their communities.
What if I do not live in New York or the Tri-State area, can I still apply for the scholarship? 
Yes, we are excited to offer a National Scholarship.  This means that anyone in the 50 states, Puerto Rico, Guam, and the USVI may apply.
Do I have to be Puerto Rican in order to apply? 
In order to apply for the scholarship you must be of Puerto Rican descent.
Is there anyone I can contact if I have a question?
Please contact us by sending an email to scholarships@nprdpinc.org.